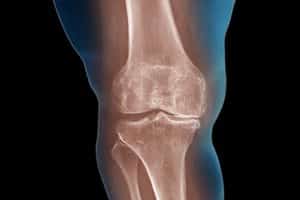 A Study by The Arthritis & Rheumatism Journal of overweight and obese adults with knee osteoarthritis found that losing one pound of weight resulted in 3-4 pounds of pressure being removed from the knees. In other words, losing just 10 pounds would relieve 30-40 pounds of pressure from your knees. Eases pain and inflammation.
Less Friction on Knee Joints
Less pressure on a knee joint means less potentially damaging friction between the knee joint's bones. Research suggests degenerative changes to bones cause knee osteoarthritis pain. Osteoarthritis is a common form of arthritis that often affects the knees. In the first stage, symptoms are mild, but by the fourth, stage a person may need surgery. Osteoarthritis of the knee affects the bones, the cartilage, and the synovium in the knee joint. Osteoarthritis causes pain and stiffness.
54 Million Pounds of Pressure Can Be Eliminated On Your Knees If You Lost Just 10 Pounds
For every extra 1 pound of weight, experts estimate that your knees feel the force of 3 pounds of pressure. Think about how many steps you take each day. The average person takes about 5 to 6 thousand steps per day. Therefore, 5 thousand steps and 10 extra pounds of body-weight combine to generate 150 thousand pounds of pressure on the knees each day. Now do the math, yearly that would equal over 54 million pounds of pressure that could be eliminated if you lost 10 pounds. Of course, this is just an estimate. Each individual's amount of pressure would be a little different because of anatomy, gait, and footwear plus the number of steps they take each day.
It All Starts With Eating the Right Foods
While there is no specific "diet" that people with osteoarthritis should follow, researchers have identified certain foods that can help control inflammation and helps with weight loss. Many of them are found in the so-called Mediterranean diet which emphasizes: Eating primarily plant-based foods, such as fruits and vegetables, whole grains, legumes, and nuts. Replacing butter with healthy fats such as olive oil and canola oil. Using herbs and spices instead of salt to flavor foods. Limiting red meat to no more than a few times a month. People who follow the Mediterranean diet say they eat as much as they want and maintain a healthy weight.
For persistent pain that is interfering with your daily activities, see a rheumatologist to make the correct diagnosis and begin the proper treatment.
Contact Us (859-331-3100) For More Information to Request an Appointment
—
About Tristate Arthritis and Rheumatology
Tristate Arthritis and Rheumatology is first and largest Rheumatology practice in the Northern Kentucky area. Founded by Dr. Arthur Kunath in 1986, our rheumatology practice now consists of six doctors who are board certified in both Internal Medicine and Rheumatology and a Physician Assistant. Patients see one doctor (except in emergencies), thereby assuring continuity of care and an individualized doctor-patient atmosphere giving the physician the ability to establish personalized and detailed relationships. Our doctors have received numerous awards, including being listed as "Top Doctors" in Cincinnati Magazine, receiving the Patient's Choice Award, the Most Compassionate Doctor Award, and the American College of Rheumatology's "My Doc Rocks" award.
>> Learn More